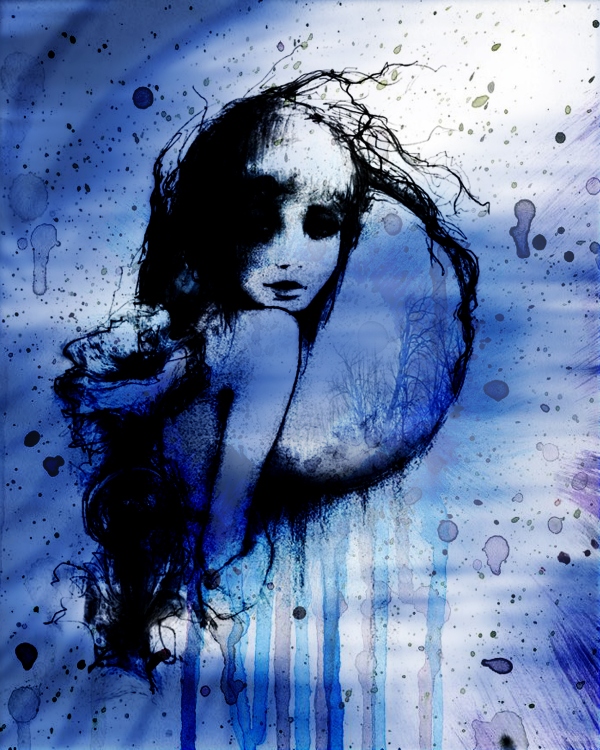 source
So many ways to get lost.
One shining light always leads home.
But the being lost?
I get that.
I feel lost

now

.
I am lost now.
I have been for a month…
since the 170 hours with no sleep.

All of me yearns to not be lost…
part of me craves not to be found.
Only a person lost can understand that, I think.
How infallibly precise was Jesus in calling us lambs?
Without a shepherd, lambs constantly nose out ways to get lost.
And the ways?
Lost in sin, or memories, or foolishness, or commitments, or depression, or illness, or romantic love…a nearly endless list.
In this time of being lost, I've read Alice in Wonderland for the first time. It's not the only thing the book is about, but the book is about this…not being the right size…
feeling lost…
forgetting where and how you fit…
losing what makes you – you…
being distracted and misled…
clamoring to find your "right size".
It's not a book for children, this book.
And right now, still lost, this song continues to call to me from Woodstock…
and this one too…a little more recent…
And I think if you're lost for too long…
the things which are unfamiliar, the things which define lost…
those things, in time, begin to replace home.
They counterfeit home.
…nor did Alice think it so very much out of the way to hear the Rabbit say to itself, `Oh dear! Oh dear! I shall be late!' (when she thought it over afterwards, it occurred to her that she ought to have wondered at this, but at the time it all seemed quite natural)
And if you are not lost…
but know someone who is…
remember that everyone gets lost.
We all know of being the wrong size.
Please remember that.
Love understands being the wrong size.
Be there for the wrong sized person.
Understand that lost can become home.
Leave breadcrumbs for the lost one.
Don't stop looking for them.
Be the candle in the window.