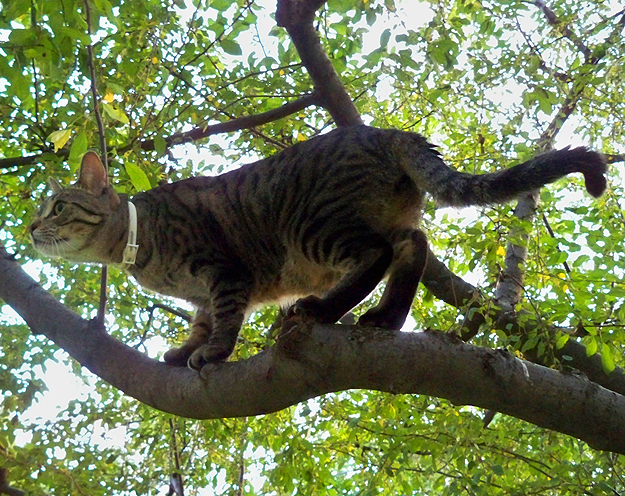 Laska the Love Kitty has recently taken to climbing trees.
He likes the ground – all firm, and secure and reliable.
But he hearts being in the branches, the higher point of view, the adventure.
See that tail in the air?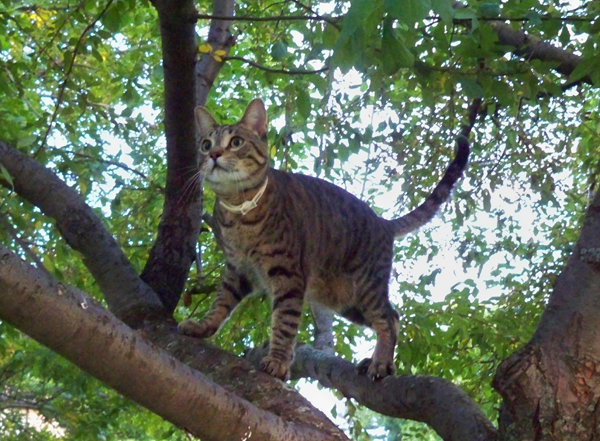 That's a happy tail.
But as much as he likes the branches – that in between part he doesn't like much.
Life is the ground.
We dream of life in the branches…heaven.
But the in between part – we don't like that much either.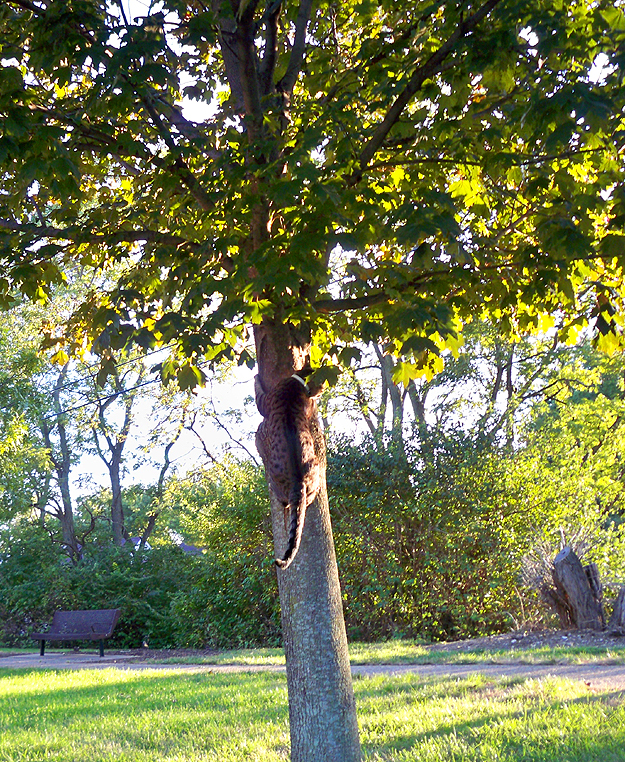 ♥✞ღ I wrote this last year on Deep Into Scripture. Life, right now, is too full of "woe is me". I'm reminded, one year after Sara died, things need to be kept in perspective. ♥✞ღ
There is a charm to life, a kind of magic, an attractive, pleasant, intoxicating charm.
Whether life is happy or sad, there's something to it that we don't want to lose – even with the promise of something better.  To stay alive and aware on this blue dot – there's an importance, a regal-ness to it.
It's all we know.
But Sara knows of the highest tree limbs now.
With time comes increasing knowledge of how broken this world is – and we are.
As winsome as life on this planet is, it really presents far more struggle or mundane, than joy. I have known what it's like to think that this lifetime can be all kittens and ice cream – and then be shocked when it isn't.
Kittens and ice cream are awesome.
But ice cream always melts…
and cats are sometimes hissy.
Although we long for the better life in the branches…
We're just fine with keeping two paws on the ground.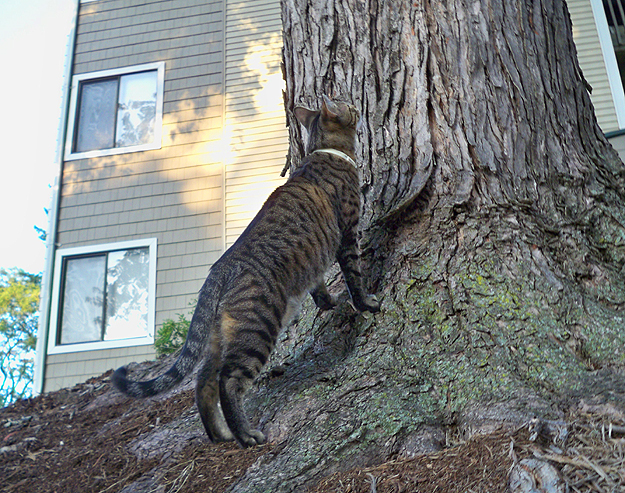 But eternity has been placed in our hearts. (Eccl 3:11)
The branches are really our home.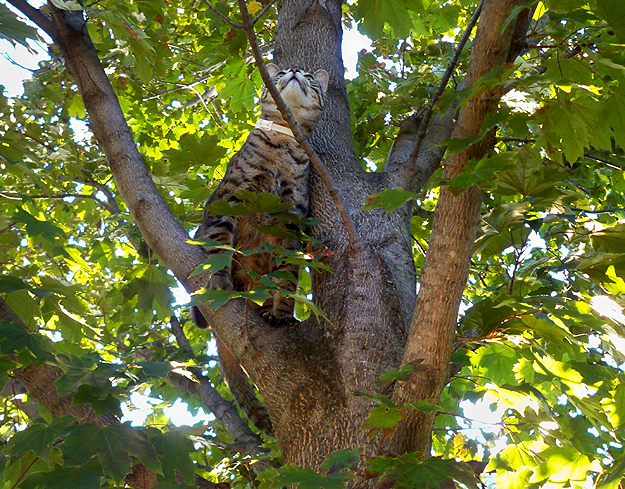 Our citizenship is in heaven. (Phil 3:20)
Sara has lived the ground…
and is now dancing in branches…
having met the end of life, that "in between" part.
There are no more tears for Sara…
not in the branches…
no tears in the branches.
But on the ground there are a few left in me.
Still, knowing how much Laska enjoys the branches…
it makes me smile to know Sara is enjoying them infinitely more.
In the branches lies joy…
and slowly…
my sadness…
is turning in that direction.
♥✞ღ
Here are all of this month's Sara posts.
You might heart them as much as I.
In which it's the small things
Love remembers when eternity touches time
In which sorrow submerges joy
Love prays peace, courage, faith, and knowing
In which are "eternity touching time" thank you's to God
Love is eternity touching time
In which there is hard love
Love believes beyond the dark doorway
In which everyone should have at least one
Love is the faith of a child
In which there is keeping watch
Love is sometimes paradox
In which is rain, and tears in season
Love is greater than the universe, as are we 
In which is steady, intent, trudging toward the Light