As I watch Cosmos I notice…
if you replace, in the script, the words…
"nature, science, cosmos, or universe"…
with the word…
"God"…
you have something quite religious sounding.
I possess faith, through doubt, and without definitive scientific proof. I love science and was hoping Cosmos would be all about that. I'm still hoping. But I know faith and religion when I hear it, and I hear it regularly in Cosmos. It's faith, and religion of sorts in nature, science, and the universe.
The opening sequence of Cosmos is artistic observation…
the realities of the universe are revealed in earthly examples…
a spiral galaxy…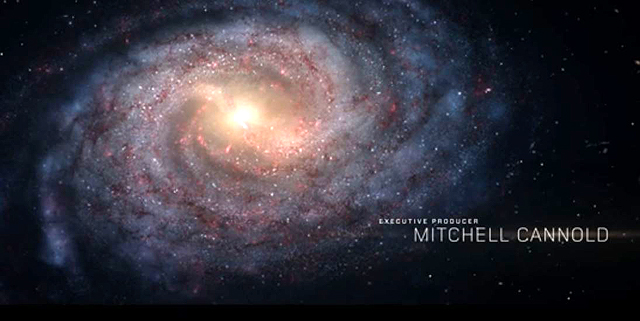 and a seashell…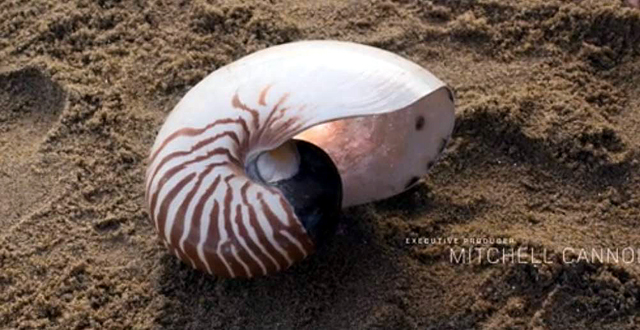 a dandelion seed…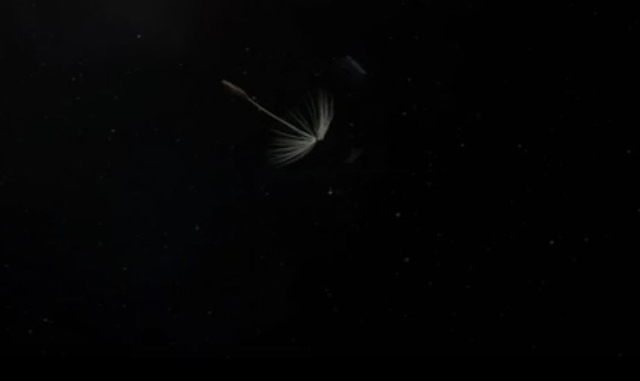 and a spacecraft…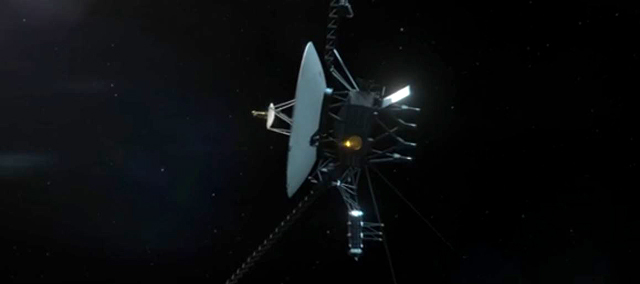 a star…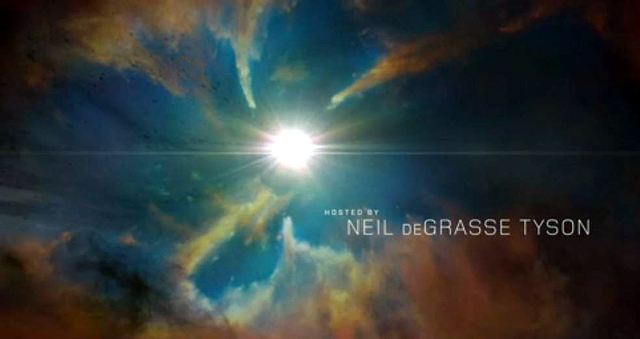 going supernova…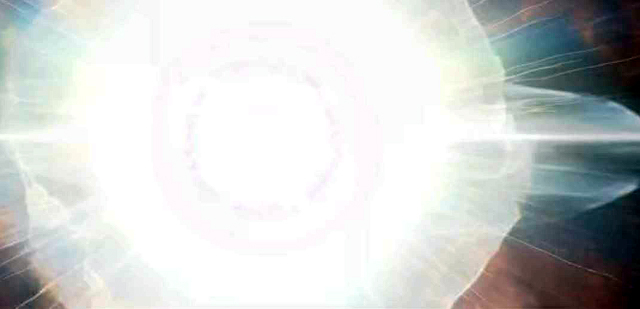 producing a black hole…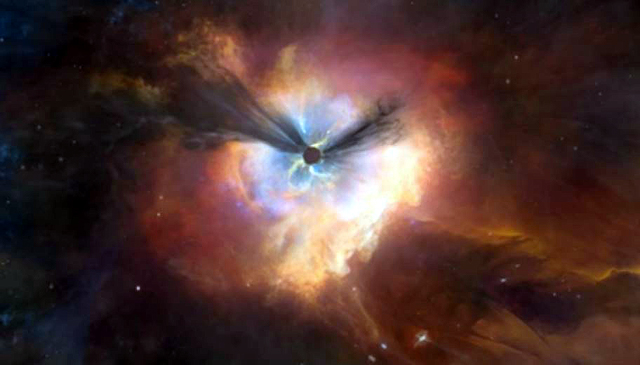 …and a human iris.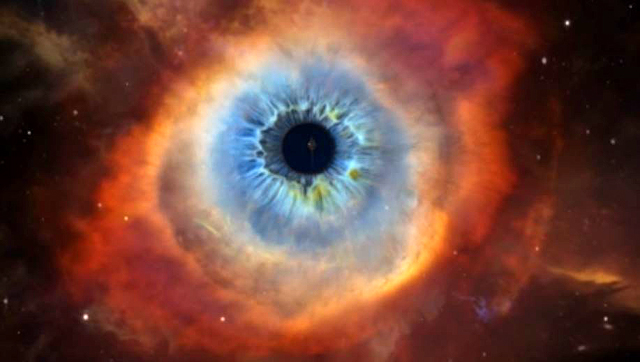 It's awe inspiring really.
If you look closely in the middle of the picture you can see the imaginary spaceship of Cosmos, unburdened by the rules of physics. So it can trek through time, to anywhere, approaching infinity or shrinking to infinitesimal size. Brilliant.
The show spells out our universal address.
The first line of the address is Earth.
I like this a lot. It's science.
Then the space ship circles the moon…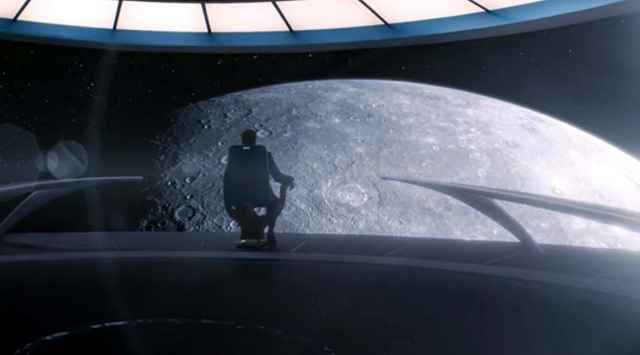 "no sky, no ocean, no life". It's Science.
Then it veers off toward the fiery Sun…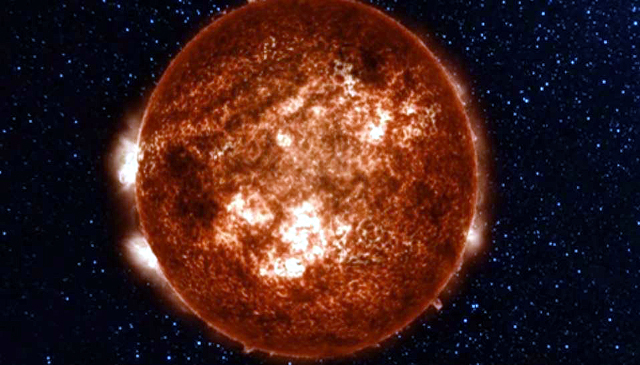 which "powers the winds and the waves…
and all the life on the surface of our world."
Science.
Then a quick flight past crispy little Mercury…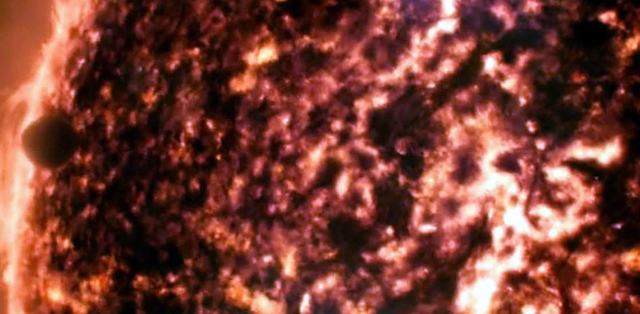 it's the black circle on the left side of the sun.
There's no agenda so far, no religion, no faith – just spectacular science.
To quote Cosmos, it's stuff "discovered by observation and experimentation".
So I sit back and enjoy, thinking and hoping that the "faith and religion in science" stuff might be left behind. Maybe it was just a cursory nod to Carl Sagan, and now we will see science, unfettered by opinion or agenda.
But then the spaceship hovers over cloud covered Venus and…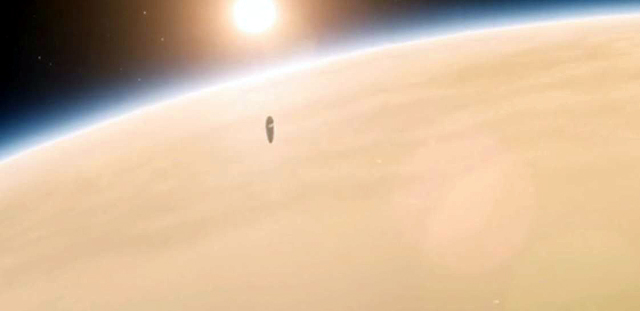 ruh roh.