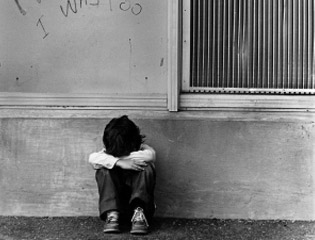 Practicing this habit of "connecting" – in this year so named, is strewn with snares. Love knows the whole story of why it's so , here is just part…
It was Brooklyn New York. His first father was a merchant marine. He didn't know what that was. But he learned that it means a man who fathers children and leaves them.
So there remained a family of three, two boys and a mom. This was the 60's – well before being a single mother was acceptable. It was a time when everyone would point fingers. She not only had to deal with raising two boys on her own, but a society that no doubt blamed her for it.
She kept the boys safe, and loved, as only a mother can. She burned the candle at both ends and the middle. And there were aunts and uncles and cousins involved – and friends.
Society pressed hard on her to find a man to complete the picture. But it wasn't a man she needed, it was a loving husband and father.
She was independent and waited until she found someone who had the potential to support a family – and accept the "baggage" and her "damaged goods" status. It was a different time then.
But what everyone missed was that before she found this man – things were bliss for this younger of the two boys. He was a well adjusted, happy kid. Never having known a father, the boy didn't miss having one.
Didn't want one.
Mother, brother, family – that's what he wanted – and he already had it.
But enter in this chosen man.
This 5 year old boy wanted no part of this man. This man, who before the marriage occurred,  beat him with a wire hanger because he hadn't changed out of his school clothes.
Did this child tell his mother? Did this child who was now familiar with the rage introduced into their home say anything when she sat on his bed and asked, "What do you think about _______ being your father?"
What is a child of 5 to do? He sees his mother smiling. He knows what she wants. But he has also seen through the veneer of the man. He knows one choice makes her happy and one choice makes her sad. What else but those very basics exist for a small child?
I look at 5 year olds now, and realize how small a child that is. All the complexities of life boil down to happy and sad at that age. So what could he say to the one he loved and trusted without question?
He knew what he was allowing to happen.
He fought back tears
which she thought were something different
he wanted to spill it all
he wanted to say "Please NO!"
"Please protect me!"
But it came down to happy and sad.
He didn't want his mom to be sad.
So he said, "Sure".
And she was overjoyed. And she hugged him, not seeing the tears he held in his eyes.
This day he learned not to cry.
You hold the tears back.
You toughen up and wait for the assault.
You build a wall.
You disconnect.
How does a child survive violence?
The child disconnects.
And so it began.
There's more. Enough for today.
I will continue the practice of making this new habit of "connection", (thank you Ann). Day by day I will connect and overcome the old script, by writing new scenes.
I just wanted to let you know a little about why it's such a challenge. I wanted to share why, though I may be likable, faithful, and have "people skills" – connecting is something I've learned to avoid at nearly all cost – and it has been costly.
But this year things change.
Love knows all of the story – tomorrow I'll share a little more.
I'm only really grasping it now, for the first time myself.
—
I'm honored today to be connecting with Ann Voskamp
and many God centered people for…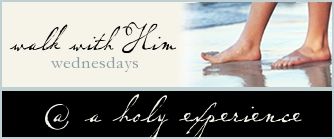 Also linking with Shell @ Things I Can't Say 'cause I heart
her honesty. And today is "Pour your Heart Out Monday"
This story is part of my heart…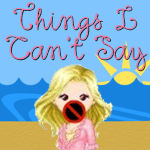 In God's Love.