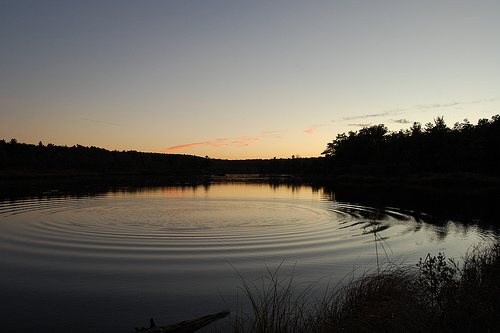 Moments can change a life. Whether frozen in time – or setting in motion events that ripple – moments make or break us. These moments made and broke me. This is sharing, this is hard, but it's me – and love just says the true stuff…
Part one is here.
The man has told the boy, since, that there was a way he looked at him. Like he was inviting the pain. The man said it was like an open dare. I know now what that look was. It was a dare. It was blatantly displaying a target – this way there would only be one target in the house.
The man has shared that even during a beating – the boy never cried.
He would be silent as fists met flesh and feet kicked ribs. He wouldn't cry. He would never let the man see him cry.
Beatings didn't happen all the time.
Apparently, only when the boy deserved them.
But nobody else was ever touched.
There was a victory of sorts.
The boy remembers sitting there sometimes, at the age of 6, 7, 8, and 9 – rubbing the hurts and yet feeling like he had won. Each beating was it's own victory.  He felt it alone. In his room, or in a corner, or a basement, or an abandoned building. It hurt but he didn't mind so much.
And it was better to feel this hurt alone anyway.
And there was a time before the marriage, even before the beating with the hanger. He was only 4 and this had to be told to him later in life – he doesn't remember it. But bruises appeared all over his body. He went to the hospital for testing but doctors didn't know why the bruises were there.
I'm sure they asked. But again, what was he to say? Looking back now it seems the child made the decision spoken about in part one – long before a bedroom conversation.
Regardless, nothing was done. He remained silent. Times were different then. "Falling off the swing" "clumsy child" "active boy" were all accepted as fact.
Anyway, what was happening was just discipline – that's all.
"So it hurts" he thought, "It's just pain, it goes away."
It was just an occasional beating.
And his mom would stop it before it got too far out of hand.
All he had to do was stand there – and not cry – until later.
All he had to do was take it – and not cry – until later.
All he had to do was have nightmares every night about an unknown force that came in and took him away from everything he loved. Almost every night for years he'd have this dream – and nobody in the dream would ever help.
They would talk, or watch t.v., or eat – but never help – never care.
In real life he would eat dinner at the table and hold on tight to that table with his left hand because of fear. Something was lurking in the hall and was sure to grab him if he loosened his grip. He would get scolded for it. The hand would be slapped. But if he let go…
They didn't know what would happen if he let go.
How does a child do this?  How does a child set this resolve and keep going?
He disconnects.
And when he connects,
he only does so superficially.
To let someone close
is to usher in pain and disaster.
If you learn this lesson at 4
and 5
you learn it for life.
Until you decide to unlearn it.
This is why this year is named "connection" for me.
This is why it's so important.
It's time to trust.
It's time to unlearn.
It's long past time to let go of the table.
In God's Love.