If you'd like the short answer instead of the all 959 words, it's this: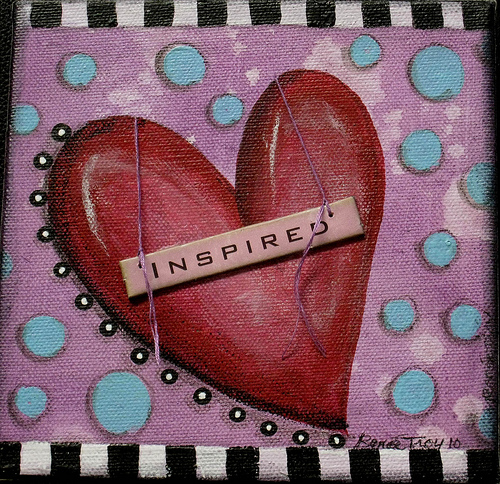 It's the heart in the words,
between the words,
the soul that you all write with
in this special and powerful community you have formed
that makes me want to read your words, and write like you.
You can stop there if you'd like – but there is more…
For my readers who don't know what Blissdom is – that little button over on the right tells you everything. But I'd like you to read this too.
Back before I began blogging – way back – 9 or 10 weeks ago, I wrote something like this to three writers whose words were pure inspiration to me. Three names everybody knows.
Amber Haines, Robin Dance, Ann Voskamp.
There was a time before I began reading in this community that all I could write was written in blah blah.
Faith does blah.
The Bible says blah.
The Greek word for this is blah
and this means blah.
Blah blah theology.
Blah blah preaching.
Blah blah I'm so smart.
Then I started reading words you all have written.
You all are moms. I've never been one – or a dad. In preparation for beginning a blog I read every Christian blog I could find. I went to Technorati and started at #1 and worked my way down. Not a one touched my heart – and I read oodles of them – all written by men.
Then, in prep for a writer's conference I thought I might attend, I read Holley Gerth, because I was going to pitch a project. Her words touched my heart in a way none of the male blogs did. I thought,
"This is what I want to write!"
I followed her blogroll to find what inspired her. Then followed the next one and so on. Suddenly all I was reading were Christian "mommy bloggers". The heart and soul poured out on their blogs was something I'd never read before.
Then I read Amber Haines and Ann Voskamp – and that was it.
I had found a new way of writing – by reading.
I wanted to write like the women in this community wrote
with heart
and soul
and depth
and love.
The male blogs I've read are good, insightful, but not words that slice through the intellect and find a home in the heart.
I read.
I tear up.
My heart grows like the Grinch.
I don't know what y'all know.
Degrees only fill the head, not the soul.
I can't say what you say with such elegance.
I thought I could write, but you all are presenting me a course on heart writing instead of head writing. I feel – really, really, feel – rescued, and so absolutely blessed that God led me to you all.
I read,
and absorb,
and transform with every post.
I'm gladly off of the throne, and sitting obediently at feet, and just in awe,
silent,
simple,
awe.
And I'm not a poet, I'm a prose guy. I write paragraphs indented, or in straightforward and even blocks. If I write poetry it's "one fish two fish red fish blue fish". But you guys, you women "guys", are teaching me a new language. I'm being morphed into a tiny poet fledgling that's being ooopsed out of the nest.
And sometimes I freeze as I read.
And doubt springs up everywhere, like a water balloon prancing on pins.
"I can't do that!" my head screams. And that's the way it needs doing!
But faith is sister to hope.
And hope whispers to me that God is still refining
always refining the gold.
You all make me "selah"
pause
ponder,
and teach me to line up my words like bunny prints in the snow
instead of squares of concrete on the sidewalk.
I may never,
be able
to thank you
enough.
That's what I wrote. You can stop here now if you'd like, but there is more…
Before reading so many of you, I realized that I never understood the depth of the love, emotion, and power, of moms.
I never got how you live and breath,
only and deeply,
every second of every minute
your family.
I've never wanted to pray and pull for so many marriages to stay strong and healthy and vibrant before in my life. Before all of this I never appreciated that the hub at the heart of everything
is the love of moms.
I read how moms create nests in the home, or don't,
and cook, or don't,
and teach at home, or don't,
but the thread of it all,
through it all
and in it all,
is the thing I heart most
it's love.
You can stop here if you'd like, but there's more…
I didn't at first understand what a special and protected and bonded sisterhood you all have created. It was the blog "niche" in which I wanted to be, but didn't know how to be. I know now, that in many ways, this map crossing, spirit filled, charmed circle, which you all have birthed, is a place where I can be but a guest. To those who have welcomed this guest I say thank you.
You can stop here, but there's the tiniest bit more…
So I wrote Alli Worthington. I asked if I could attend. She said yes. I registered that day. I'm coming to Blissdom to learn how to do this blog thing right. I am coming to meet people in this community I heart. When you see me, please know, I will be walking a very fine line between being outgoing so I can meet everyone, and yet not overstep any bounds. I will be petrified.
I would like to leave Blissdom armed with knowledge, motivation, inspiration…
…and a bunch of new sisters.