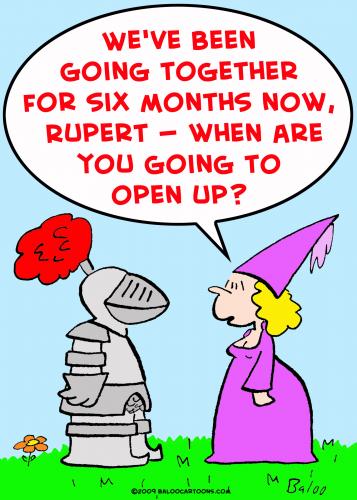 I am so not a writer. I mean not a real wordsmith, not a poet. I read words by Sara Sophia and Amber Haines and my mish mash looks full of blech.
Don't get me wrong. I like what I write. I think you guys do too. But it's not all gracy and flowy and pretty and artistic. I know this because I read really good writers (see above).
And while I was at blissdom the above mentioned, real writers, did a writery thing called prompts. They gave out an idea – and said, "Now write about it."
Free flowing writing.
I had just wandered in late because I was staying at another hotel.
It was a really nice hotel with a BIG name. But it had no cold water. I tried like a trooper to take a shower and be tough, but it just made me all red and lobstery.
It was ok though, because they gave me a key to another room to take a shower in. But it wasn't really that ok,
because…
to get there I had to walk through snow and ice.
But I digress.
And fine, while I'm at it – yes – a big truck did make a rock jump up and smash my windshield – that slowed me down a little too.
And while I'm on a roll, I might as well share this….
When I got to the 1,000 square mile maze of marvelousness  that is Opryland I parked at exactly the furthest point away from where I needed to be to register. I couldn't park in guest parking until I registered, and so just left the car in front of the really nice entry way.
Then a twenty minute walk to the lobby on the other side of the massiveness to register and get a key. I waved to the Blissdom registration desk enroute.
Then once in the lobby – and I know I sound like I'm making this up now – my reservation wasn't there – and we had that bit of drama.
All the while the first writing class was zooming along – sans me.
When I got my key I had to go back to the car – waving again to the Blissdom registration desk. The nice security guy who was just about to have my car towed – didn't.
That was nice.
Then it was back inside and onto Blissdom registration – and my my writing exercise.
By the way, there's so much more I COULD write about, like packing in 50 degree temps because my power went out, and Laska the love kitty stealing things from my suitcase and hiding them under the bed. And not letting go of me as I dropped him off – but I won't tell you about all that.
Now the prompt:
What is your greatest fear?
What would it be like without it?
Beware everybody, I'm going to get revealy here.
Remember that one time I told you to keep reading, but close your eyes?
Might want to do that again.
This is exactly how I wrote it. No editing. I think that's part of the process. Here goes…
Not being accepted
Not being "part of"
disliked, alone, shunned
different
unwanted
never succeeding (ok I have plural biggest fears)
the voices that say you can't do it
stay still, don't try,
hide.
Without the fear I wouldn't shake.  I'd stand firm.  Knees would be still.
I'd just be more me,
natural me,
unmasked, easy, strong, weak
but OK.
Now here (at Blissdom) I'm sticking out.
I can hide this fear. I can do bravado. I can pretend.
Anyway – without the fear I'd be more confident,
humble
open
now
unbound.
—
It's nice and all. Now you know more about me. But it's not Shakespeare, or Haines.
I'll practice.
In God's Love