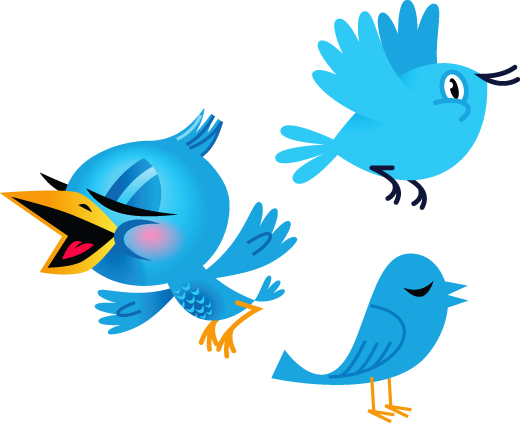 Yesterday, after part one (here) two of you guys commented, and filled in a blank that I should have mentioned. Both Kim at From Doing to Being, and Patti from A Grateful Heart referred to 1 Thessalonians 5:17, "Pray without ceasing."
That verse has always spoken to me of my "tweeting with God" thing. "Without ceasing" means all the time – and I do take it literally – that all day long, God would like us to be in a near constant conversation with him.
Usually there's a little context to go with a verse to clarify its meaning. But this time it's just one item on a big list of "live this way" statements.
It's like if Paul were speaking to me, and saying, "Craig. Stay on course. Be diligent in love. Don't give up. Eat a balanced diet, exercise, read the Word. Pray without ceasing."
Contextual help would be if he said to me, "Craig, I know your sleep has been useless lately. I know thinking is harder and your body is rebelling. Take the extra vitamins, just try to get through this tough period the best way you can. Therefore, pray without ceasing…"
Without a context to guide the interpretation, we're allowed a pretty free rein, so long as our interpretation squares with the whole of Scripture. And so "pray as if tweeting, incessantly, continually, casually" – this could be exactly what he means.
Thank you Patti. Thank you Kim.
So now a little more about my prayer tweeting process…
No matter how busy I am, I can throw up little tweets to God. It takes as little as a second to involve God directly in a worry, or task at hand.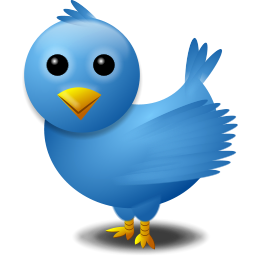 It could take as little as a word.
Even better – just a thought.
How long does it take to think something to God?
We reason things out in our heads, in conversation with ourselves, almost constantly.
Tweeting with God is like taking this internal conversation one step upward, into an ongoing conversational prayer. Every time I begin to reason with myself, I stop, and involve my chief advisor. It's as easy as thinking out loud, and has the added benefit of Divine feedback.
It goes like this. I write a word. I think to myself, "Hmmmm. There's a better one. I could use this – or that. I think I'll use this."
God tweeting is as simple as adding a "You think?" toward heaven. It doesn't mean I'll hear angels singing – it's just a nod to heaven saying, "I'm open to your opinion if you have one".
It's reasoning with a side order of "God" twitter.
I've found that the less I "tweet" with God, the less of God I have in my life. The more God I have my life, the better my life is.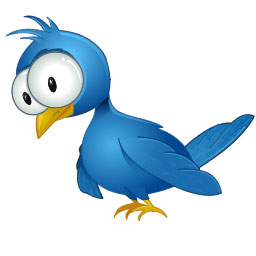 It's simple.
I live,
I tweet with God,
I live some more,
I tweet some more.
Our Lord is too huge to imagine. But one of the nicest things about him is that he gets really small just for us. He spins the universe in perfect order and then says, "Come. Sit on my lap. Tell me what goin' on."
That's nice!
I think God wants to tweet with us as much as a teen wants to text.
He's omnipresent,
omniscient,
and all-powerful.
That's the big part of God.
The small part is that he cares about all our stuff
big or little
and he wants us to tweet with him about all of it.
Please come back tomorrow.
Today was the jelly – the constant and casual part of prayer.
Tomorrow is the peanut butter – the perfect part of prayer.
In God's Love.
Image links: