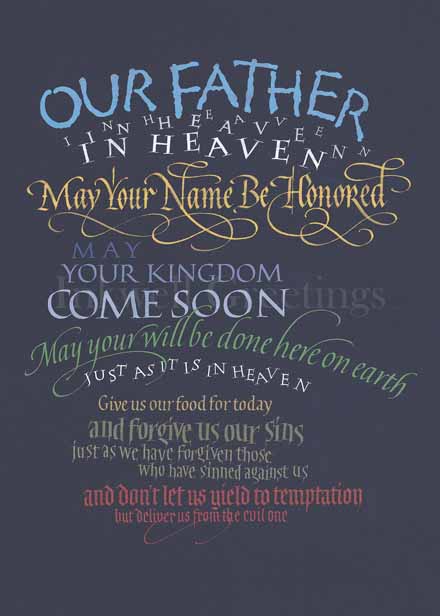 A little more about the "forgiveness" part of the Lord's prayer. I never really understood why Our Lord would tell me to ask for my sins to be forgiven – even though he paid the price on the Cross and my sins are already forgiven. I obeyed anyway.
I didn't understand why He wanted me to pray for His kingdom to come, but I did it anyway, because He said so.
I'm thankful for learning just last week, after all the years of study, that this part of the Lord's Prayer was not only about "sins" in the narrow sense, but the broader term, "transgressions".
It was about the things I don't normally consider sin.
It was about anything that takes my eyes off of Our Lord (here).
Which makes sense. Because I just get so darned distracted – by good things, and by "not bad" things, way more often then actual "sin".  So of course I'd want to bring those to mind and talk to God about them.
What a difference one little word makes "transgressions" as opposed to "sins".
We are never too old,
or too educated,
to learn and grow,
and grow closer to Him.
But there's something more. I didn't look far enough on Friday. I forgot that there are two versions of the Lords' Prayer.
One is by Matthew, and the other by Luke.
Matthew was an eye witness to Our Lord's life and ministry. Luke was like us. He had heard the story, as the gospel at first was spread by word of mouth. He knew someone who wanted to know more. So he researched, interviewed, and wrote the story down.
A point about that.
Today, we tend to trust something more when it's written. I know at least I always felt a little cheated that the gospels were "written" 20-30 years after the fact.
But the real fact is, back then, the written was suspect.
People trusted the actual spoken word more.
The gospel was designed to be spread person to person by spoken words. It's really how we do it today anyway. Isn't it?
We don't write papers about it and then hand them to our friends. We use these things called tracts – and they are written – but mostly it's done in conversation.
We know Our Lord. We want others to have the same privilege. We talk with them. Then we refer them to what has more validity than our words – we point them to the Bible.
The Gospels were written to preserve the original story. As long as the eyewitnesses were running around there wasn't any need to rely on what was considered the inferior method of writing.
One more thing.
The early church lived in a bit of a quandary. They were expecting Our Lord to come back in their time. He hadn't yet, but if he was coming back soon, why "preserve" the Gospels? It makes sense that they would only do it as the eyewitness were getting old, and Our Lord's return looked more and more like a long future even.
But, circling back to Luke's version of the Lord's Prayer. What he reports is that we are to ask for "sins" to be forgiven.
He uses the word ἁμαρτία (hamarteeya) the one meaning "sin".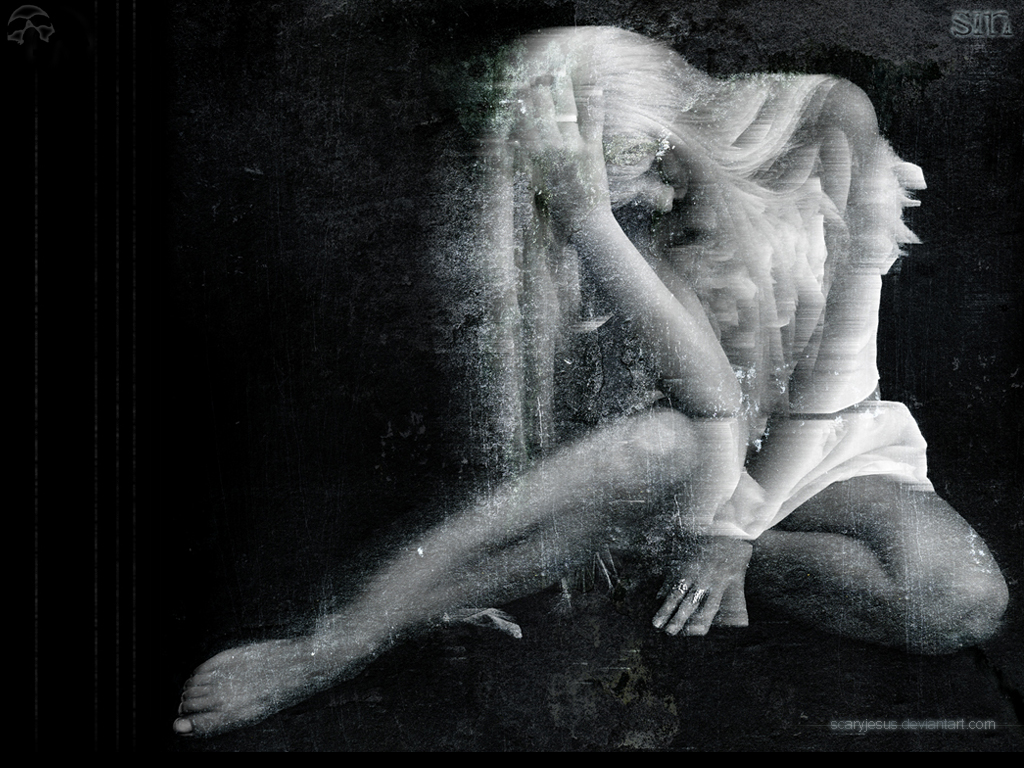 the artist
Does he contradict Matthew?
The quick answer is no.
I said this in the last post,
not all transgressions are sins,
but all sins are transgressions.
I think I should hang out on this another day or so.
Questions swirl.
Why ask forgiveness if forgiveness is already given?
Why is this not a contradiction in Scripture?
Thank you for reading. Please come back.
In God's love.