Doubt is the darker angel.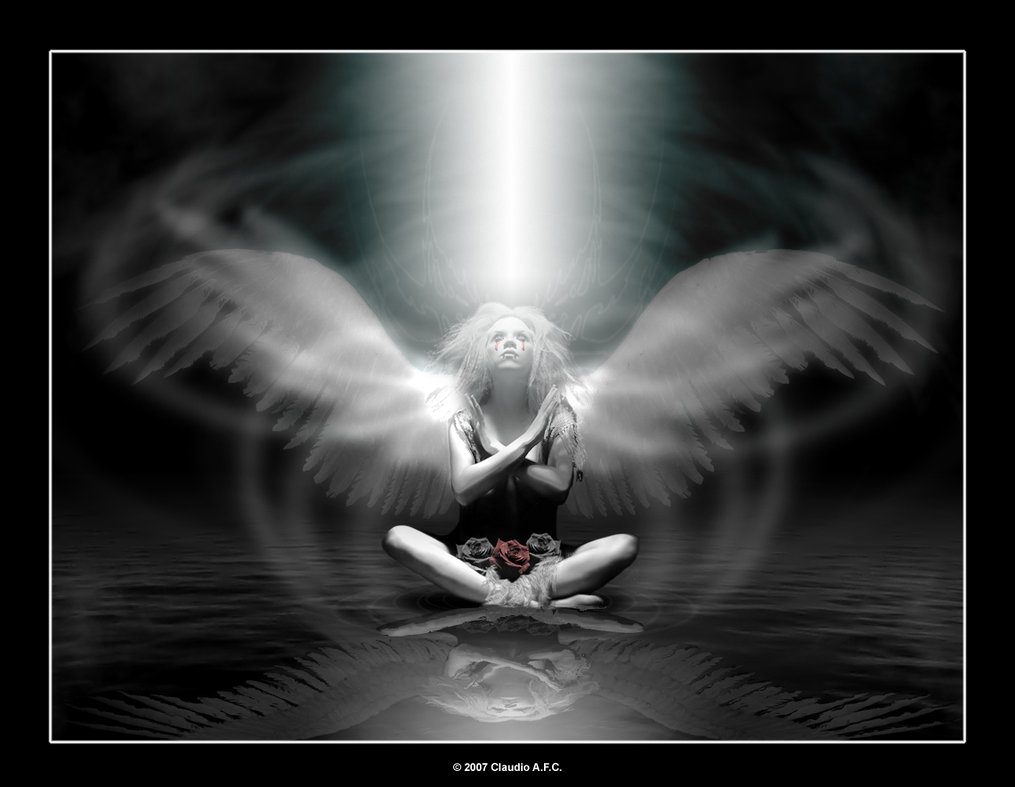 Love lights the way
and Light pierces darkness
Doubting midnight doubt
yields
to believing Love's dawning faith.
(sorry – a remnant poetic thought from my Easter poem on the other blog (here)
Then he said to Thomas, "Put your finger here; see my hands. Reach out your hand and put it into my side. Stop doubting and believe." Thomas said to him, "My Lord and my God!" (John 20:27,28)
And the best thing about this passage is this.
Thomas never reached out.
He just believed.
Unchallenged doubt is a lot easier than faith but has few of the benefits. Faith means hope, confidence, security, purpose, and passion. Doubt crushes hope, courage, and passion – leaving us directionless and insecure.
But it is the easier way.
Of course, bandits usually keep watch over the easy road.
Easy isn't always as easy as it looks.
It's about faith.
Hebrews 11 is called the faith Hall of Fame. It has examples of people who disregarded the doubts and successfully believed.
The worthy sacrifice of Abel – the one that enraged Cain.
Enoch, with whom God was so pleased that he just snatched him up before he had a chance to die, "he was found no more because God had taken him." (11:5) That's nifty huh?
And Noah building this big, box like boat,
in the middle of a desert,
when nobody had ever even seen rain before.
"Whatcha doin Noah?"
"I'm making an Ark to ride the waters"
"What waters?"
How many times did he have to answer this stuff?
And Abraham, after God had remained obscured for centuries or more,
and people were making up gods right and left,
he's the one to whom God re-revealed himself.
Our Lord said "GO" and he went.
Not perfect – but "justified by faith".
And Isaac – faithful but deceived.
Jacob – the deceiver who wrestled with God and believed.
Esau – betrayed and off to start his own people – who would remain enemies of Israel to this very day.
And Joseph planting Israel in Egypt.
And Moses taking them out.
And Rahab – the harlot – in the family line of Our Lord.
Paul could have listed more but, "I have not time to tell of Gideon, Barak, Samson, Jephthah, of David and Samuel and the prophets…" (11:32)
And I'll throw in some girls Paul left out: Deborah, Esther, Mary, and Mary, and THE  Mary. I'd list more – but "I have not time to tell".
They all believed, without proof.
Because where proof is possible faith is impossible.
And where faith is impossible
Love doesn't abide.
And where Love doesn't abide.
Death is the end game.
But not every belief is in something worth believing. There's the correct use of doubt. If a faith is worth having it stands up to examined doubts.
So today I have to ask what's so special about my doubts?
Do they deserve the attention?
An unsubstantiated doubt is far less worthy of belief than an examined faith.
What am I doubting?
What doubt is blocking the way?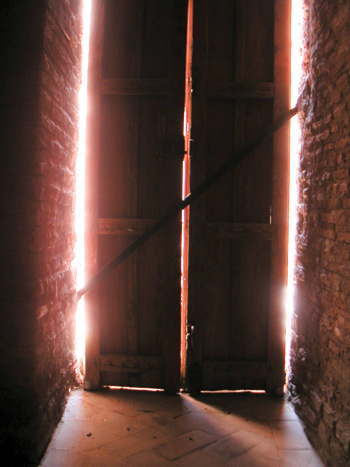 Is it a big spiritual thing? Is it a small earthly possibility?
Is it others? (good possibility this could be one)
Is it me? (I'm pretty sure this one will join the parade)
Doubts are as easy to see as footprints on a clean floor. Today is for taking a closer look at the footprints. This is one of those "loves" where I ask you to come along with me in my love walk. You don't have to, but I'm working this love to pieces today – and I'd heart if you worked it with me.
Today, all day, Love examines doubts and believes in faith rather than doubting faith and believing the doubts. Today I will question my questions more than I question my faith.
In God's love.