First – an apology –  I've monkey brained.
Now let me explain.
Monkey braining…
It's a psychological term. It explains how we begin a conversation about – let's say – subject A. But by the end of the conversation we've not finished talking about subject A – but instead subject – say – Z. And somehow A gets lost.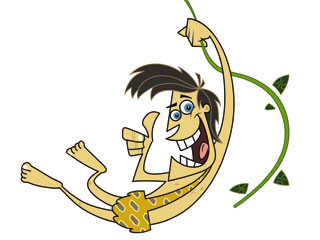 How does that happen?
The psychological premise is based on the idea of swinging through the forest on vines, like Tarzan, or George…
George of the Jungle.
Now…
let's say a monkey…
and let's call him George…
hey wasn't that the name of a monkey?
A curious monkey?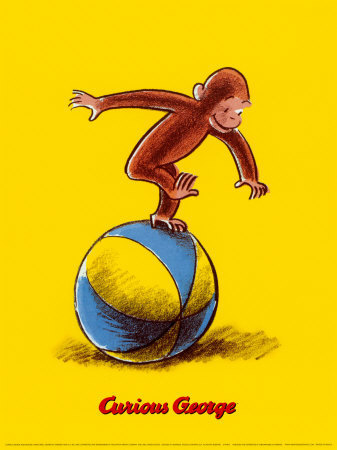 Ahhh. See! That's how monkey braining begins.
You start out in the forest, on a tree. You pick a vine to swing from. That's topic A. Then at the next tree there's another vine. It'll take you in pretty much the same direction as the right vine – except just a little bit off track.
But it's a nice vine, it's headed in the same direction – and your brain thinks – I'll just correct course at the next vine. But then your brain forgets.
So you get to the next tree. And there's another vine – and it takes you just a shade off target.
Your brain again thinks, "Not to worry. I'll just correct on the next vine." But then it forgets – again.
The brain thinks all of this "course correction" stuff in secret, in the subconscious. In the conscious mind you're just merrily swinging along on vines, not once thinking you've even gotten off course.
But by the end of a series of vines, assuming you watch out for trees, you end up in a whole different area of the forest than you intended. And you can't remember how you got there.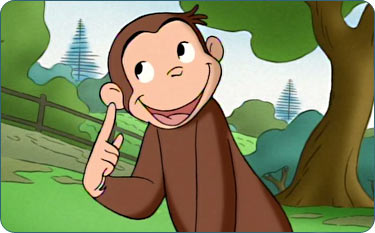 And that's monkey braining.
About a thousand years ago I began a series on love – and prayer – it started with the idea of tweeting little blurby prayers to God.
Remember that?
Then began the monkey braining.
I'll make the long story shorter – lest I monkey brain – and say this.
The last installment on "Love prays"? That was way back … say … ohhhhhh … a month ago … April 4th.
Those darn vines.
I taught a teen Sunday School once. I told them about monkey braining. They agreed that yes, I monkey brained, but…
they added…
I always came back to where I left off. And they said they didn't mind – because it was entertaining to watch the vine swinging.
And they coined a phrase that you won't find in the psychological textbooks – but it should be there.
"Circular monkey-braining"
Anyway I'm only three steps away from finishing my "Love prays" series. And I'll start the finishing tomorrow. Next week I'm sure I'll see a couple of tantalizing, but off target vines. But I am certain I'll conclude my three last steps by the end of next week.
I just have to say focused …
like a lazer beam…
oooooooooh…
shiny!