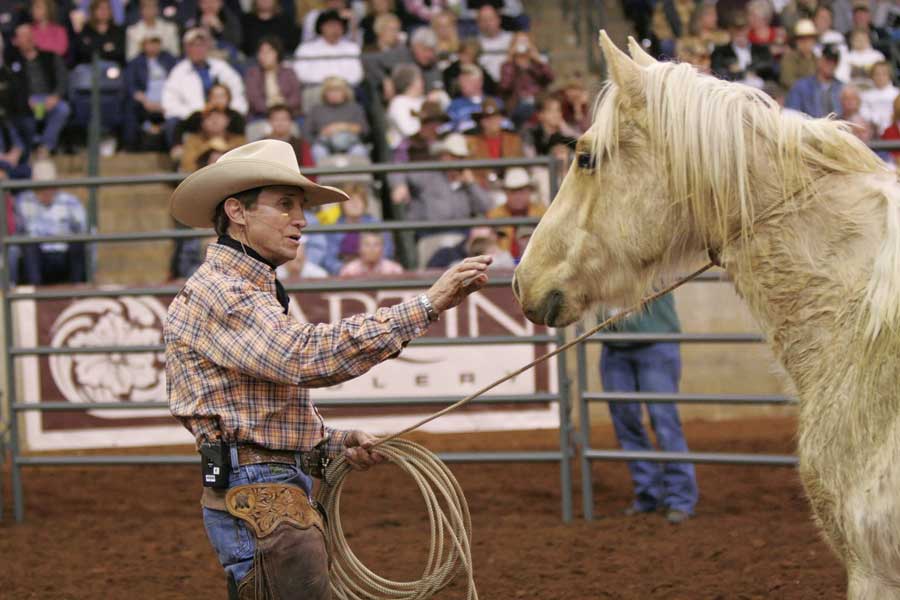 source
Today is day two of breaking the wild horses.
This one's name? Pele, which is Portuguese…
for "hide".
And I suddenly realize that as I'm doing this publicly, I'm letting a whole lot of me become visible. For a guy who has never really opened up to anybody – this isn't easy.
It's easier to hide the real me…
which brings me to my number two negative voice: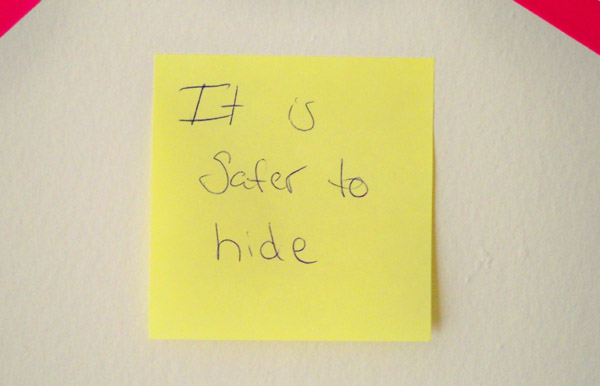 And now it gets placed in the training pen and gets grilled with questions…
If you are new to the Love War on the negative voices that hold us back, it began here, and all the horse stuff is explained here. And it has a whole category of its own over on the side bar – in the "lots of love" section.
Anyway…
the interrogation of the horse commences…
Where did you come from?
I learned it early, but not quickly, because before needing to learn it I neither sought the spotlight, nor was I afraid of it. But after the first beating, a spanking with a wire hanger because I hadn't changed into my play clothes or made my bed. And this – before my mom married him. (So many of my voices go back to here, because it's where I began to learn that it was safer to be invisible.
When do I hear you most?
When I make a mistake…
when I'm depressed…
when I'm in a scary new situation…
when there's an unexpected and big crisis.
And this kind of makes sense because it goes back to when I learned the voice. The beatings came in a scary new unexpected crisis of a situation – and I was told I deserved the beatings because I made the mistakes. I didn't understand the beatings and it turned me inside – to my own private world. Oh, how we hold on to what happens when we're small.
How do I feel when I hear you?
I feel like nobody really wants to know me. If I put any part of myself out there I'll be rejected. If nobody sees me nobody can hurt me.
What do I do when I hear you?
I close the drapes, curl up on the couch, and disappear into diversion or silence. In general, the darker the better, the quieter the safer. And I'm suddenly realizing that at this point that you guys now know more of me than almost anyone – ever. And the voice? It's saying, "You really should have kept this hidden!"
What is the opposite of this response?
It's being out there, involved with others, talking and listening to others, and stepping forward in boldness. It's taking a well thought out risk. It means opening the curtains and my heart, climbing off the couch and into visibility, and connecting. No more of this going it alone.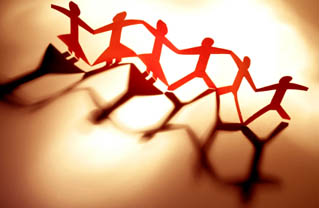 source
Is there a positive nugget to be gleaned from this voice?
There is no chance of rejection if it's just me. And there is no chance of failure if nothing is tried. (But negative voices never reveal the full truth)
If I were to pick one, and only one true fact that disproves this voice, what would that fact be?
When I hide the world doesn't stop moving – time doesn't stop ticking – and the thing I fear, that sends me into hiding, it's always there when I, like a whale needing oxygen, surface. Hiding has never worked – never.
Knowing all of this – replace the old voice with a new and better one – a short one:
It's safer to connect.
The horse has a new name…
It's "Koppla"…
Swedish for "connect".
I've asked questions, gotten answers…
but to be honest…
the horse is still bucking…
I'll have to read this myself a few times before I can move on…
Because after spilling all of this…
guess what I feel like…
I feel like hiding.