source
It's a Brady Bunch story – but not.
I'm all share-ish lately.
And so while I'm sharing…
Here's my family…
I've never been married so for me family is all sibs and parents.
And to help tell the story I've added professionally hand drawn diagrams.
The story begins with my mom marrying a sailor who was out of the picture before I was born. So she was a single mom with two sons in the 60's. To be a single mom in the 60's came with all sorts of stigma – she was so brave and strong. And we had a great extended family in Brooklyn – aunts and uncles and cousins galore. It had to be tough for her – but for her two boys it was all clear sailing.
Here's the professional diagram of that time.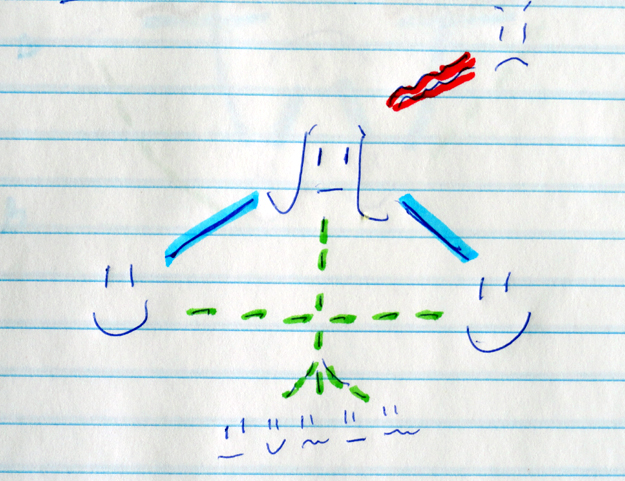 Oh, and to get it you might need the color code…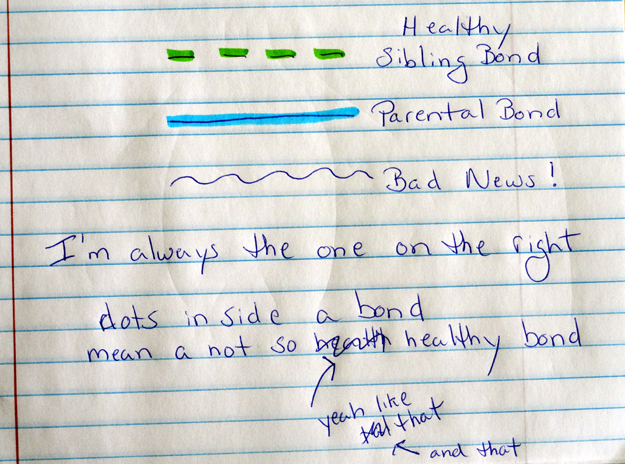 Then she began dating my new father. She thought she was adding stability for her boys. The man had good income potential and seemed like good father material. She married him never knowing that he beat me. It was a secret I kept because to keep it meant she would be happy. (more of that story here).
Then she married said man.
This is where things got messed up permanently.
The once secret "discipline" became not so secret.
She tried to stop him – and thankfully did on many occasions…
and the beating wasn't all the time…
just when he needed to release whatever was pent up inside of him.
And here is the professionally drawn diagram of that…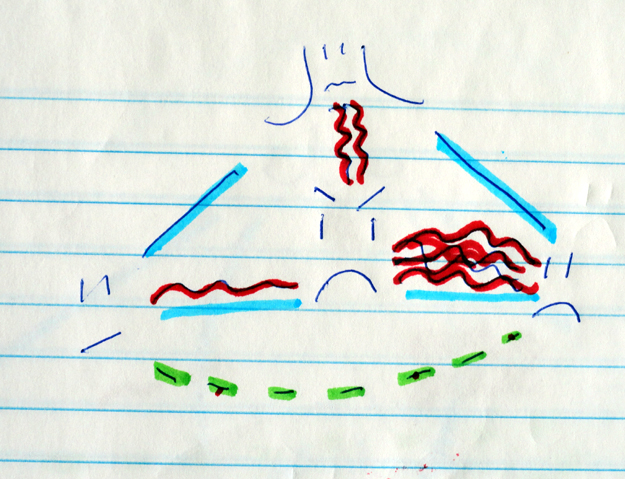 My brother was safe from beating…
he knew how to stay out of the line of fire.
But it still affected him.
He was the best big brother ever – but after the marriage became increasingly mean and also decided that wrestling me to the ground and physically asserting dominance was ok.
My mom was also safe from at least the physical abuse.
But if a mom sees her baby hurt –even though she tries to stop it – she's affected.
A few years later twins were added to the mix.
That's tomorrow.
This is stuff I've never really shared with anyone.
Now it's just between you and me…
and the internets I guess…
I'm sure you'll all keep mum about it…
though I'm not so sure of the internets…
and as I finish writing this…I feel…
well I don't quite know how I feel…
it's a new feeling…
it makes me need to take deep breaths – and my eyes are a little watery…
more of the not so Brady Bunch story next time…
please come back.