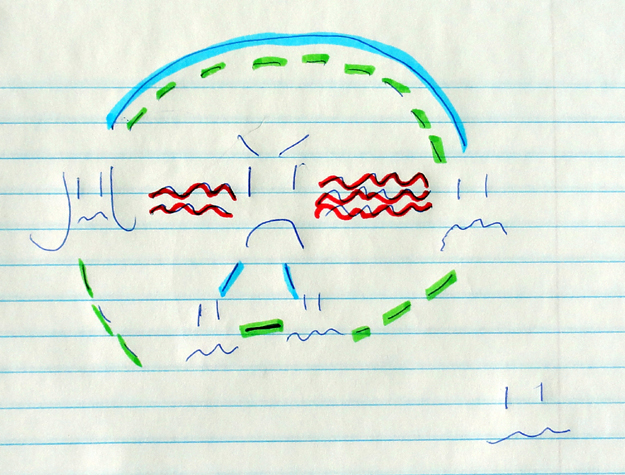 Yesterday I left off telling the story…
and I've had all those professionally drawn diagrams to illustrate…
and I told you that I was sharing with you to provide context…
context for a phone conversation with my sister…
and one sentence that stabbed like an unintentional dagger in the back.
And I left you with this diagram at the top…the one with a missing piece.
In case you need a color code…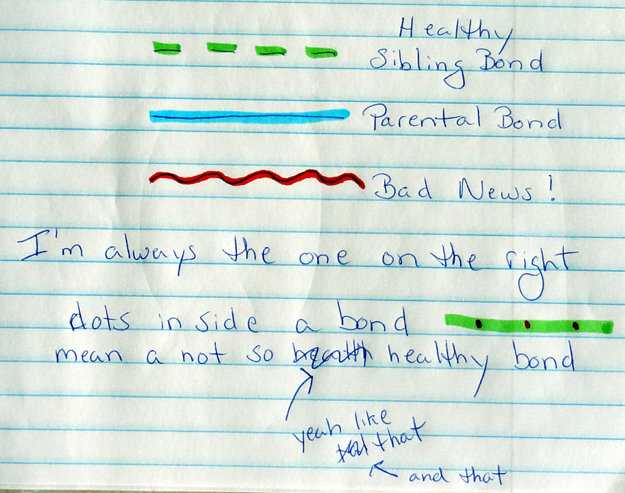 The saddest part of the last diagram..
is that the missing piece of it was my mom…
now gone from this earth.
I remember the night we all came back from the hospital for the last time, without her. We sat down solemnly as a family unit: all five kids, and the angry one in the middle who had been on his best behavior for the last year of my mom's life.
Everyone had to be thinking the same thing…
had these months of sadness changed him?
But abuse moves in cycles.
The abuser follows each abuse with apologies…
and promises it'll never happen again…
and remains on best behavior…
lulling the victim to hope…
until the next time…
and the cycle continues.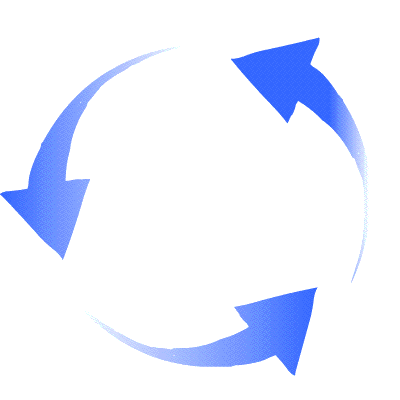 source
My mom had no doubt seen the cycle play out for many years. I'm sure after every time he beat me, he acknowledged it was a mistake…that I deserved it, but he would control himself better. And I'm sure she believed him.
After every holiday he destroyed by throwing food, and breaking things, and screaming, and sucking all the joy out of the house like opening a door on a sky high 747, I'm sure he would promise her – next holiday season would be different. And I'm sure she believed him.
If we were looking for it, on this night of her death…
we might have recognized the cycle…
he was lulling us to hope.
And I suspect there were promises made to my mom…
promises that he would continue his change…
and I'm almost sure he meant them at the time…
and I'm sure she believed him.
The night we came home from the hospital…
he took the role of supportive leader…
and spoke of how we'd all have to pull together as family.
It was inspirational really.
It looked like a new family portrait…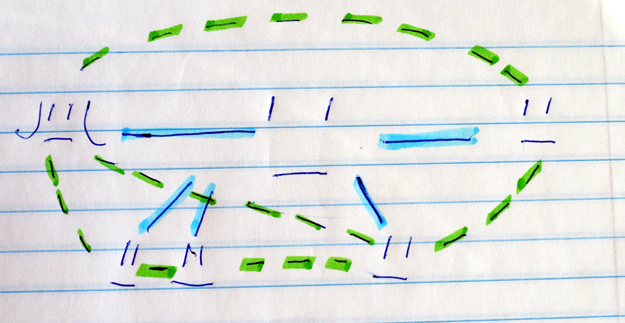 It was well after midnight when we arrived home – so the talk was concise, and then, he ushered everyone off to sleep with supportive hugs all around. The next day I remember seeing him filling the dishwasher – for the first time. He had a towel over his shoulder and was cleaning kitchen counters, leading by example.
And we all believed.
We didn't see it as cycle…
we saw it as new and different…
but it was just the eye of the hurricane…
tomorrow the cycle continues and the storm makes landfall…
please come back.