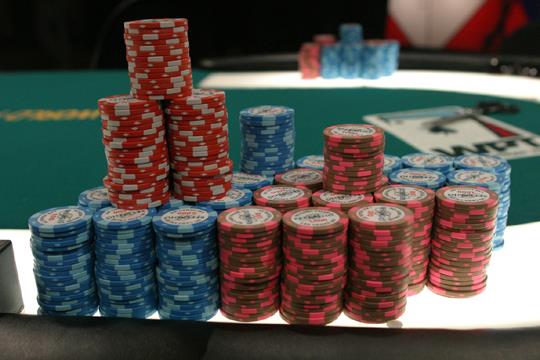 I had a nice long talk with our Lord last night…
it was about him being God…
and me believing in him.
And I used a gambling term…
And I'm not the first to equate faith with a gamble.
It's famous this proposition, it even has a name…
Pascal's Wager…the reason to "bet" on God…
"Let us weigh the gain and the loss in wagering that God is… If you gain, you gain all; if you lose, you lose nothing. Wager, then, without hesitation that He is."
I feel a little better now about talking of God in gambling terms.
He's good like that, he understands, he lets us come to him from all directions.
I used a poker term with God…
I told him I'm "all in"…
You know, the bet in poker when you take all your pretty stacks of chips…
and push them slowly in a dramatic fashion…all the stacks tumbling forward…
and bet everything you have on the table, hoping that you will win the hand.
Actually poker players generally just say "all in" with no dramatic pushing.
Anyway…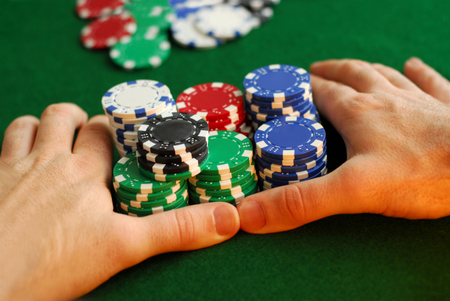 source
I told God, I'm "all in"…
I'm "all in" in believing that there is a God of all things…
and that Our God of the Bible is. that. God.
We talked about how I've given 27 years of my life to believing that he is God.
And yes I've been a lot of trouble for him, but I have never stopped believing.
And I talked to him about how if suddenly tomorrow someone presented indisputable proof that Christianity was a fraud, that the God of the Bible was a hoax…there would be nothing left of me. Truth be told, I have failed at so much in my life. There is far more failure than success. I failed at Him too. It was his Grace that reached out and pulled me back from the precipice.
The one absolutely wild success of my life is my faith.
And we talked about how it's just faith…
that there is evidence, good reason to believe…
but in the end it's just belief it's not proof.
At the beginnings of my faith I was watching a television preacher, Robert Shuler, and I was racked with doubts – so many that I couldn't take the step of faith. And as I sat there that morning, out came these words that changed the game…
Where proof is possible…
faith is impossible.
People are familiar with love being the first lines of Corinthians 13…
Everyone knows the words…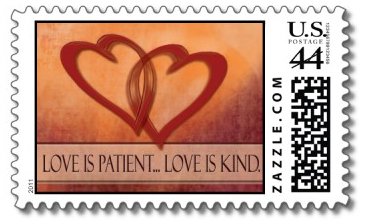 But people are often surprised…
that love includes faith.
Love is believing.
Love makes the great wager.