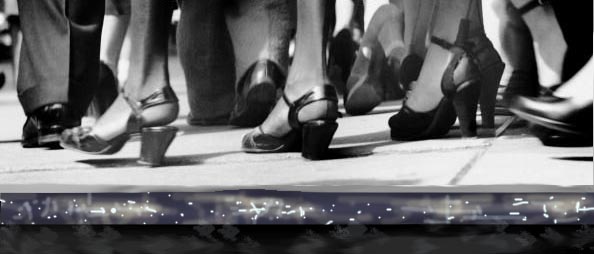 source
A couple of hundred pairs of feet mulling around…
hardly any of the feet knew each other…
it was a Christian writers' conference.
Every day there were writing classes, but the big thing was grabbing 15 minute, face to face appointments with editors from Christian magazines and major Christian publishing houses. It was the opportunity to pitch, privately and live, your article or book ideas.
Anyway…one day in between appointments and classes…
I spotted a woman…70ish…red hair…wire glasses…
sitting off to herself, making calls, organizing papers…
and a big pile dropped…
and she slowly reached for it…
but I won the race.
I introduced myself…
I was me…
I talked…
I heart talking.
But she said she already knew me…
"I see you. I've been watching. Always with that smile on your face, making other people smile."
Thinking she was just an attendee I asked her what she was "pitching".
She told me she was listening to "pitches"…
because she was the editor of a devotional booklet…
this one…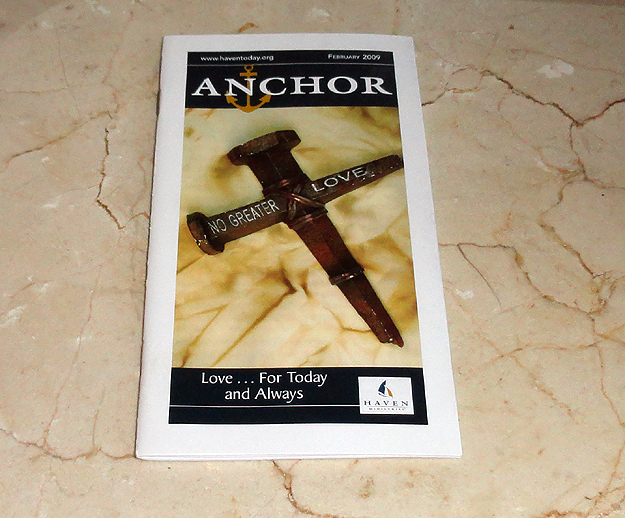 She asked why I was there – and one of the reasons I attended was to pitch this…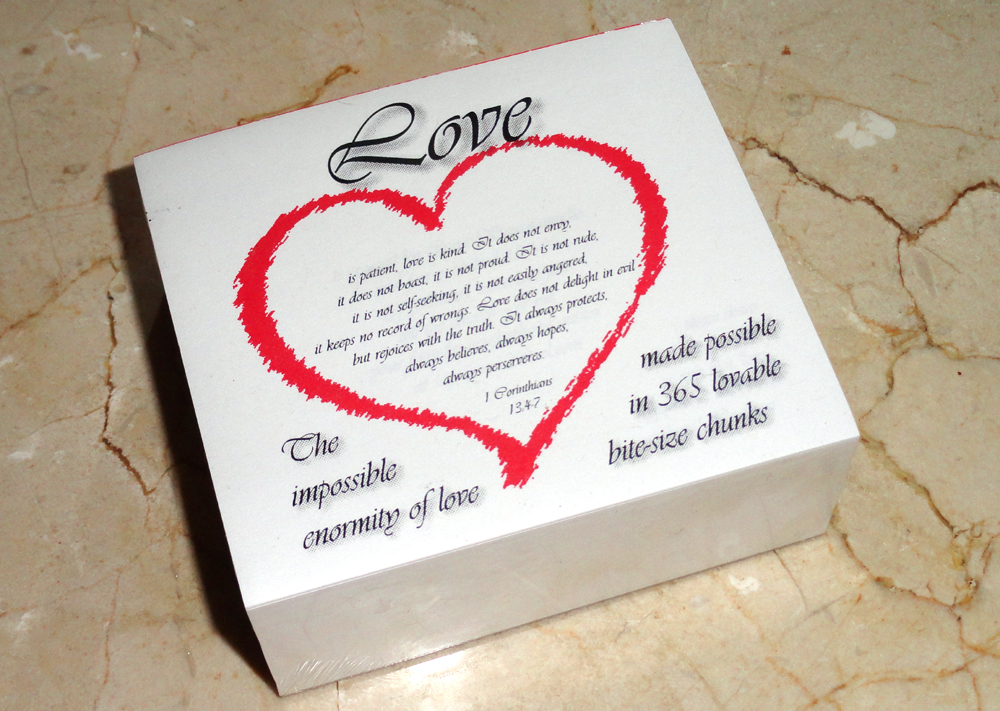 Love in 365 loveable bite sized chunks – my little Love flippy calendar thing… another story for another time.
Anyway, she leaned into me and said…
"I've noticed that in you – love, God's love – you spread it around like glitter."
Then she…
pitched me…
on writing a little devotional on 1 Cor 13 love…
for her.
It's the only thing I've ever had published – and been paid for.
And since being published, I've had a bunch of these sitting in my closet.
A month of love…
28 days to take one tiny aspect of love…
and practice it for just one little day.
Kind of an ancient descendant to this blog.
I almost didn't link with Ann today…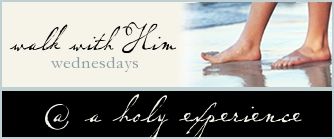 … because her topic was, The Practice of New Habits…
and I really didn't think I had anything to add.
But then I remembered learning in college that anything we do for 28 straight days becomes a habit. And there just happen to be 28 "loves" to consider in my humble little devo. I couldn't resist the magic of the matching numbers…
And so…
I thought…
why not cultivate the habit…
of…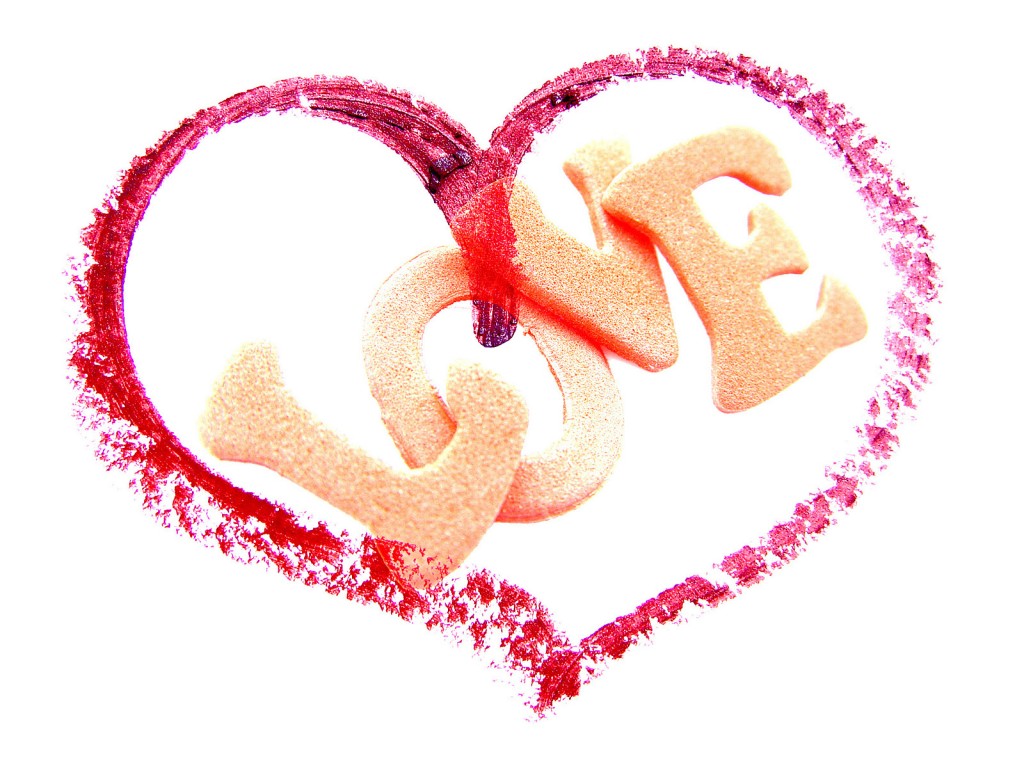 source
I've never done a giveaway before.
I don't have much to give, but…
I do have these "28 days of love" booklets that were published.
Each day…one adorable little piece of 1 Cor 13 love to work on…for just one day…
for 28 straight days…precisely long enough to make…
a habit.
Here's the first page…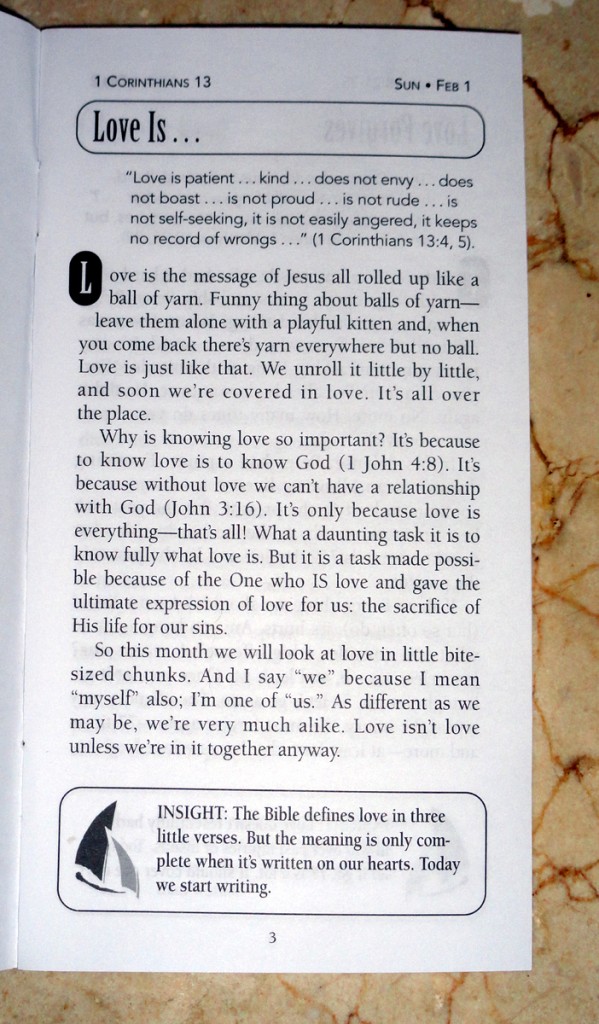 In this year of blogging I've learned how giveaways work. You enter by subscribing to the blog, and following on twitter, and "liking" a Facebook page, and leaving a comment. But, you don't have to do any of those. I'd heart it if you subscribed, or followed me on twitter, or left a comment. But you don't have to – except you have to leave a comment otherwise I won't know that you want one.
28 days to make 1 Cor 13 Love a habit.
And it's free!
I'll just stick it in an envelope, and mail it to you.
When you leave your comment I'll have your e-mail addy…
and I'll follow-up to get your mailing addy…
and I'll get one of these out in the mail to you by next week…
and you'll be brimming with love by Valentine's Day.
That's it – no contest – no commitments…
just 30 days to begin to form the "habit" of love…
because Ann Voskamp made me do it…