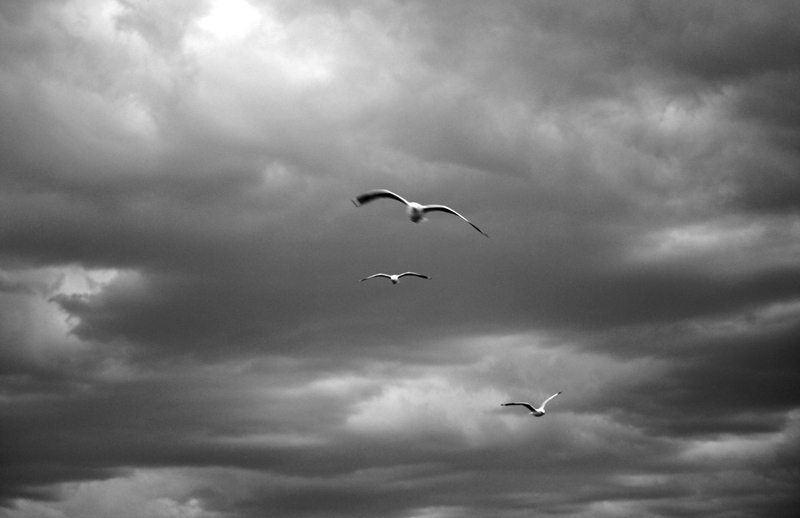 source
God has power.
The stormy struggle has power.
I, you, we also have power.
The noblest way of confronting a life storm is that way of the eagle…
yielding to the power of God…
moving boldly of our own volition…
stealing the storm's power and rising above it.
In the comments last time Rebecca, Caddo, and Katie wrote of being the eagle. I thought, "I want to be the eagle too." But I also realized we're not eagles. The instinct of the eagle will cause it to always chase the storm and ride the winds. We're human – we operate on choice as well as instinct.
And there are other options to choose.
I can keep flying and ignore the storm…
evading as many raindrops as possible…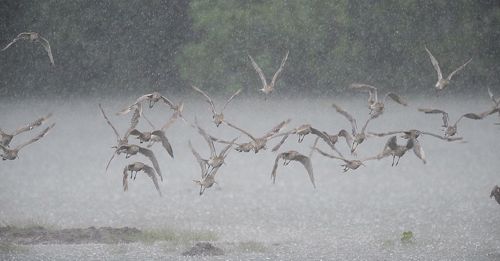 source
Who knows, there may be a break in the clouds.
And if anyone asks, I'll pretend to be dry…
despite the water dripping from my beak.
But there's danger for the bird who chooses to struggle through a storm.
A storm arrives on a low pressure center…
there's more water and less air on which to fly…
and flying in the rain comes with a cost.
It leads to crashing into trees or windows…
or getting lost and winding up over an ocean or lake…
and at just the time a bird needs more food to stay warm…
all the food is secreted away…because of the rain.
Then, there are the predators…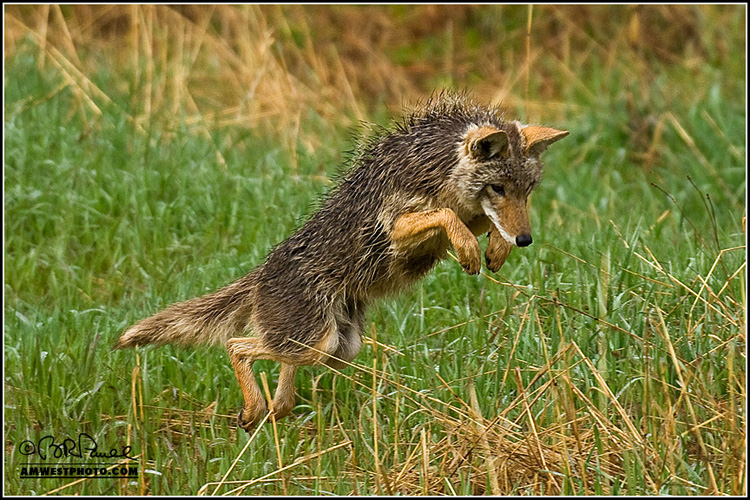 source
…and the rain means more vulnerability.
It takes time, energy and effort to ignore a storm…
and it often results in broken wings that never heal.
Then…
there are some birds…
who, when the storm hits…
stop moving at all and sit…
cringing their way through the squall.
They surrender to the elements without a fight…
let the rain pelt down upon them without attempting to resist.
It's an option I've taken…the "woe is me" option.
We can choose the sad alternative of simply letting the hurt…hurt.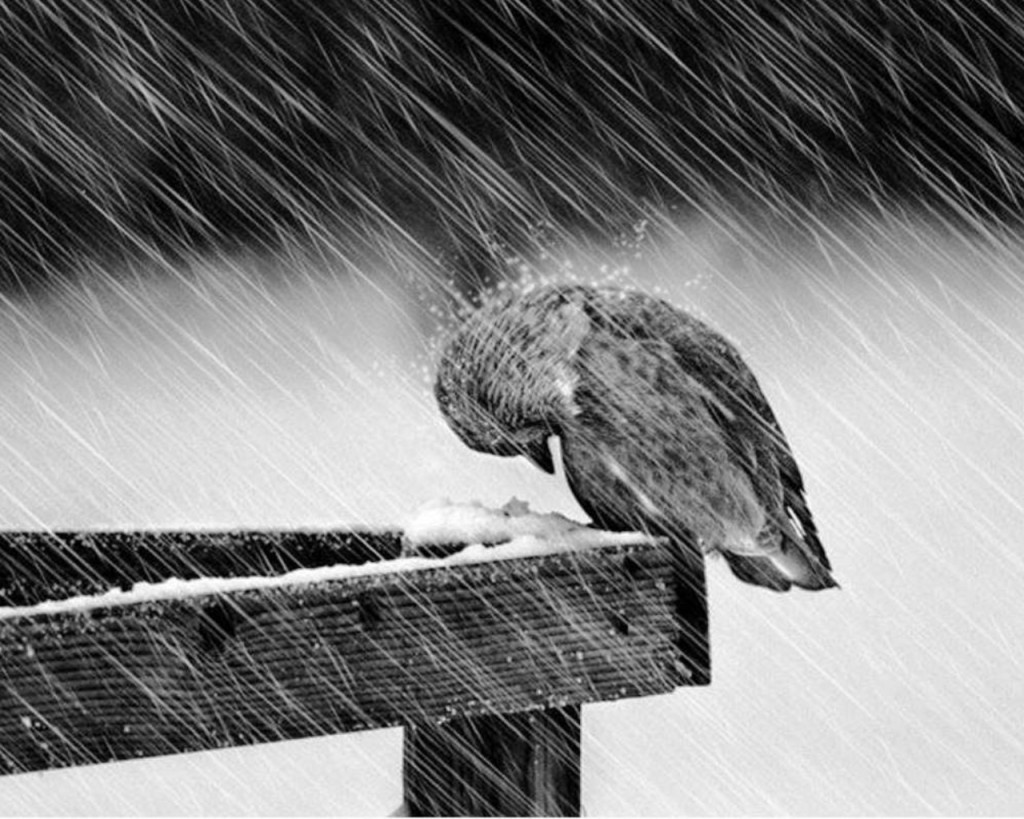 source
The tempest arrives and batters the heart, mind, and emotions.
We become a slave to the pain, and obey its every whim.
There is gain in flying above, some gain in muddling through…
but no gain at all in laying down, giving in, giving up.
Although God hearts piecing back together what's broken beyond repair.
And still, there's another option…
a tricky one…
Next time…
Please come back.