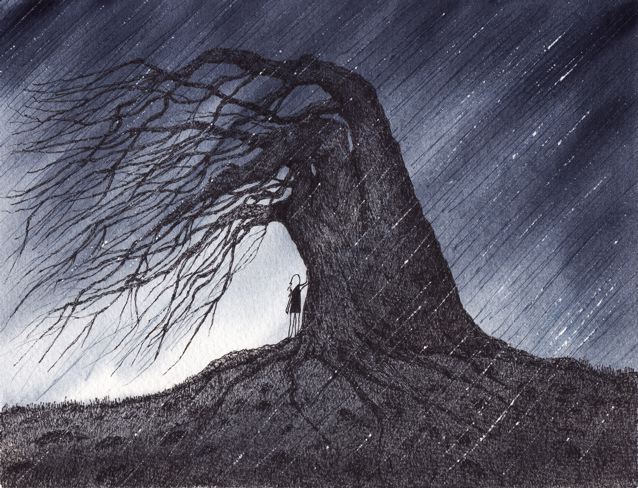 source
I've been thinking about finding shelter from the storms of life.
And in the thinking I thought of this story.
That time I hiked all the way down the Grand Canyon and back in one day…
and I took that one trail nobody takes because I wanted to be alone with God.
Well first…let's run down all the proper hiking stuff I had with me:
☑ Big backpack
☑ A tent and rope
☑ A backpacking stove (and some fuel – and matches)
☑ Sleeping bag
☑ Hiking shoes
☑ A rain poncho
☑ A knife (the kind with all the cool stuff)
☑ Pepper spray (for bears and other mean things)
☑ Extra clothing
☑ A gps and a compass
☑ Flash light (and batteries)
☑ First aid kit
☑ Extra food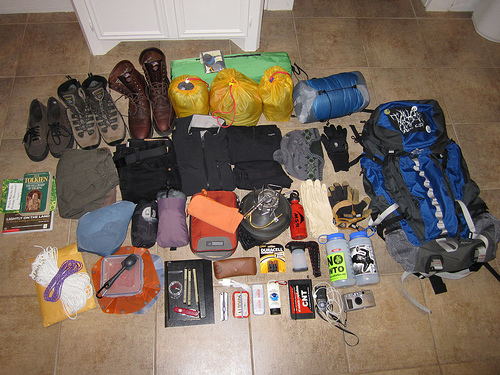 source
Wait.
No.
That's not what I did…
The real list…
☑ Me
☑ My college backpack…
☑ Regular old tennies
☑ Some water
☑ My bible
☑ My recorder (for notes)
☑ Some PBJ's
☑ My camera
Yeah – that about covers it.
Oh…
And I need trees for this story…
there aren't many trees in the canyon…
so let's move me somewhere else…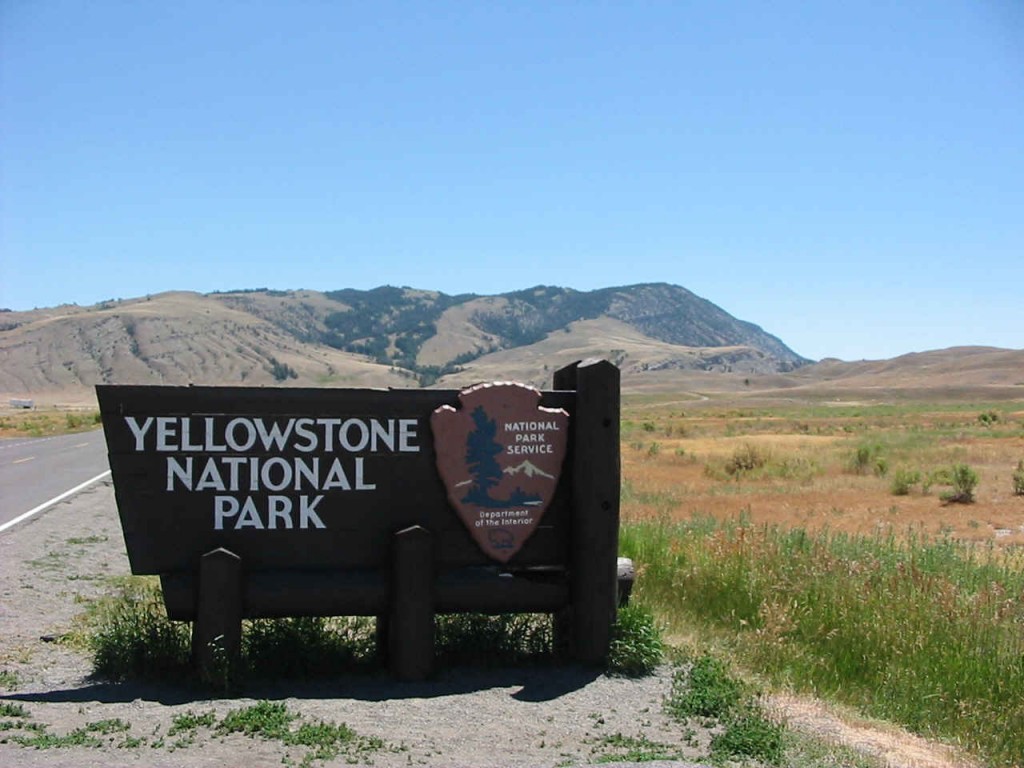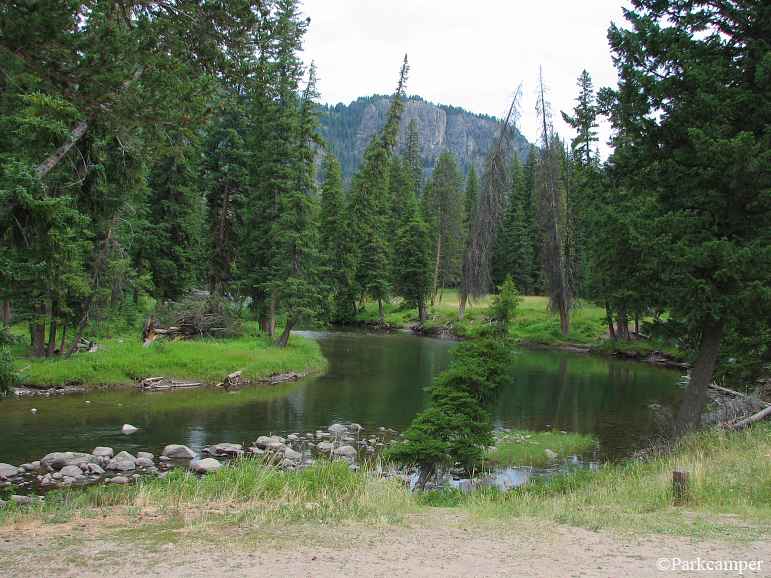 source
That's better.
So let's say I'm skipping along and I sprain my ankle.
And night's coming on…
and a storm's rolling in…
and that cute little coyote that's been following me?
He doesn't look so cute anymore…
and he has friends.
That tent would be really handy now…
But there's no tent because I didn't prepare very well.
I think there's a lesson there.
Anyway…
I'd need to build a shelter.
Oh, and lets add a can of Raid to my packing list. Because there's no way I'm sleeping on the ground with all those bugs. So out comes the Raid and I douse down a good 10×10 area.
And let's pretend that I actually have that whole first packing list with all the right stuff – except maybe the coyote ran away with my tent.
I don't know how to build a shelter, so I google some information.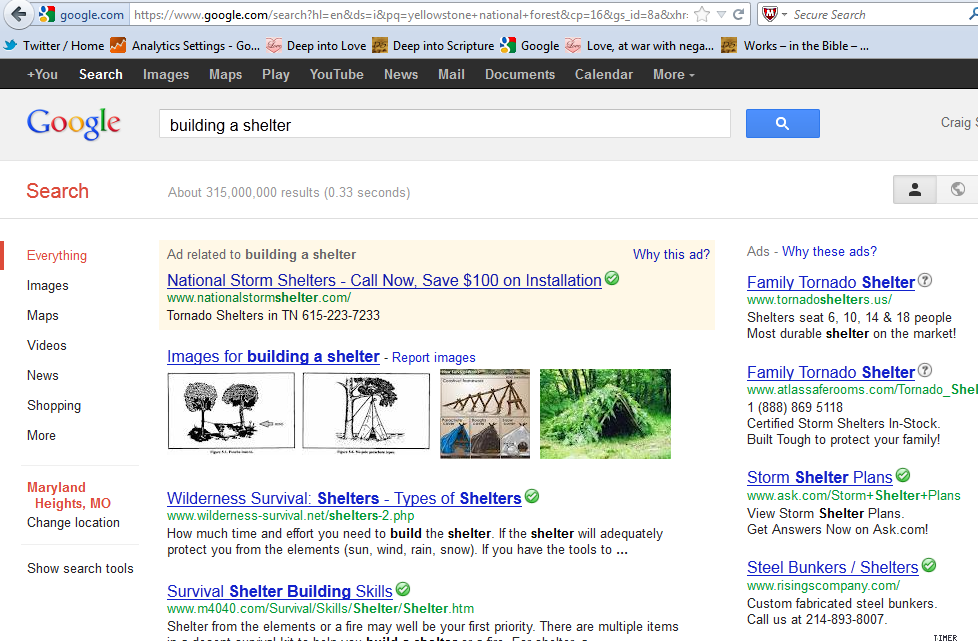 I know. If I have internet I could just tweet for help or something.
But don't get picky – it's just a story. ツ
Of course, maybe we should also add – since it's a story and all…my laptop so I could get my posts up for the next day – and respond to comments and whatnot.
And let's say Laska the Love Kitty is with me. I'd want my cat.
And I know! I know…
you're thinking, why don't I just send him out for some help. But let's be realistic. He's easily distracted – and just the tiniest bit self-centered, so I think it's best to keep him with me.
And to keep him from wandering off, and thus causing me to worry, I'd have a little mote built around my campsite. That would help with the coyotes too. It wouldn't have to be big. Just 5 feet or so wide – far enough so I know he wouldn't be able to jump over it.
And let's see…
a good pillow…
a comfy mattress…
miracle foam of course…
a warm blanket…
some nice sheets.
I like big thread counts.
And there's more.
I need to think of more…
because I need to get all the details right…
and there's a point to all of this too…
about love and finding or building shelter from a storm…
So I need some more time…
Please come back…
Oh, and while you're up, send out a search team. mmmK?