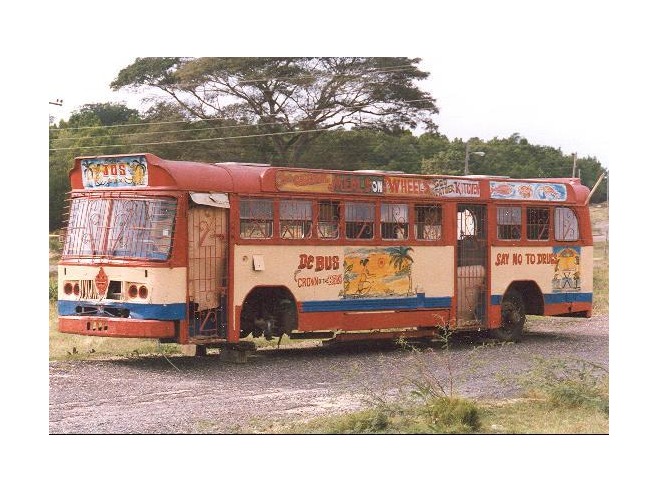 The wheels have jettisoned off the bus.
The bus has careened wildly off the road.
For a while it hung precariously over the cliff…
but now seems secure yet unsteady…in the mud.
I'm almost convinced that I'll be able to pick up driving the whole contraption again. But ever since those 7 days with no sleep it's all been off-road and mountainous terrain, filled with traps and holes and u-turns and detours.
Who would ever have thought a little 3 pound brain would be so hard to repair?
But this sleep deprived brain of mine is more delicate and problematic than I thought.
Everything has been like piecing together a puzzle while using oven mitts.
But I will not give in.
I will not give up.
I'll persist in prayer as if everything depends upon the God of all things.
I'll fight to keep working as if every bit of progress depends only on me.
The attempts so far have been in fits and starts – for six months.
That you are still reading me at all is something I marvel at daily.
The one thing that I have been extremely successful at is helping the five reflections that I've written about.
The truth be told I've wanted to do – and done – little else.
Further truth be told…
as successful as that has been…
it may not have been the wisest use of my time.
The "there and nowhere" that I have muddled my way through has taken all my money, killed any forward momentum, damaged or destroyed so many connections I made in the year named connect, and blinded me to important things in this year named See.
Because of the sleep thing, the first thought each morning has always been a dread of how my body will feel the moment I lift my head from the pillow. The second thought…almost always toward God.
But the third thought used to be, "How can my writing be used today for the Kingdom of God? How can I connect? How can I find a way into his plan for me?"
Now, instead, the misty cloud of the "there and nowhere", starts each day, fills each day, and drives me to kill time instead of filling time.
Almost totally lost…
fighting my way through…
failing more than succeeding…
praying.
stumbling…
having already given in…
determined not to give up.